Denver has long-time been considered one of the fittest cities in the United States and rightfully so. There is something active to do anywhere you go in Colorado, from skiing, snowboarding, snowshoeing, backpacking, trail hiking, running, kayaking, stand-up paddle boarding, pickleball, golf and so much more. And, because people are so active, they also want to stay healthy, fit and conditioned on the days between those activities. That's where Denver personal trainers come in.
At Rocky Mountain Flex Fitness, we are a trainer-focused gym and believe in empowering people to lead healthy, active lives. One of the ways we do this is by being a gym rental space for independent personal trainers.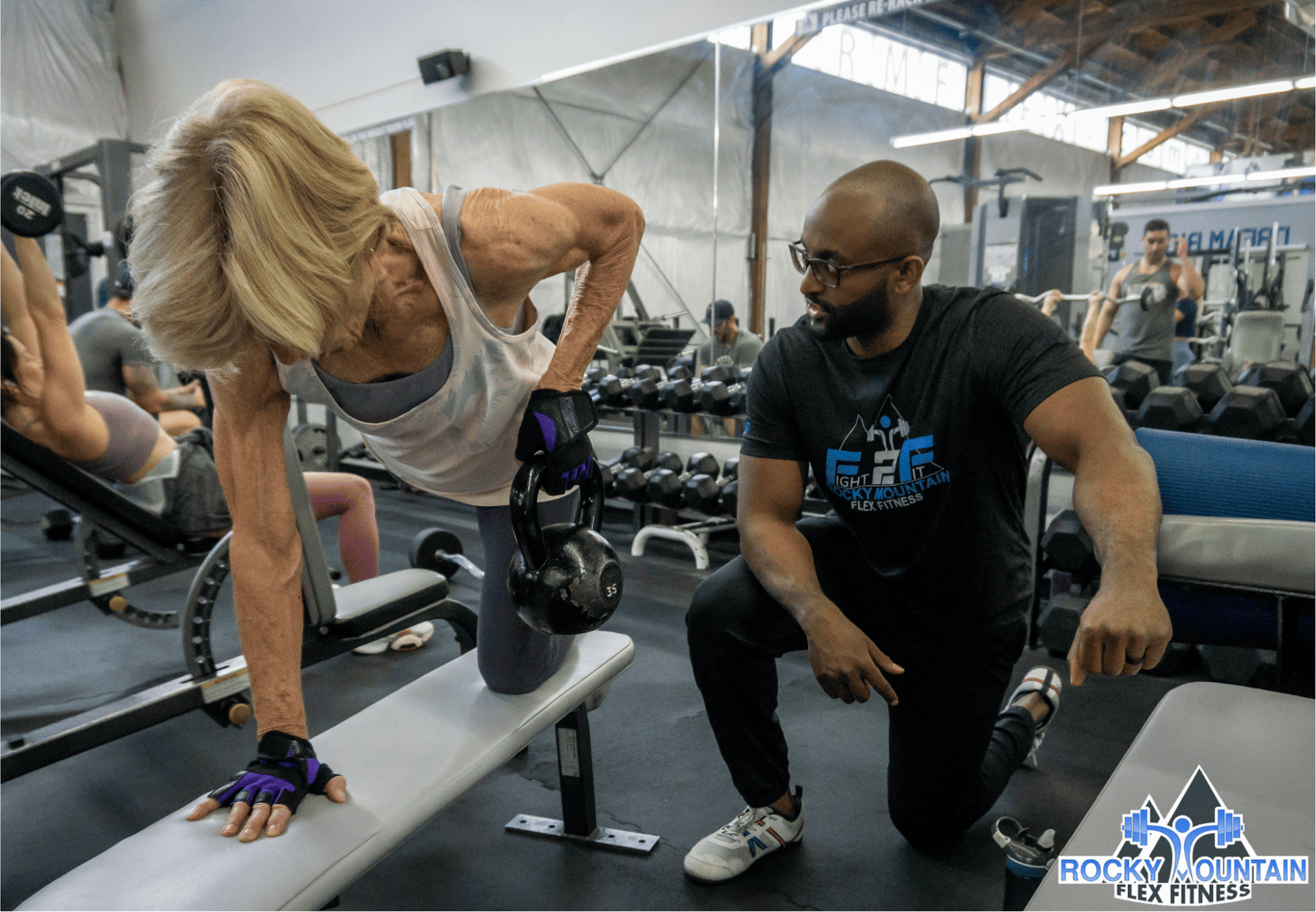 What is an independent personal trainer?
In a nutshell, you are a self-employed personal trainer. Instead of working for a commercial gym where you clock in and out and don't have control over your schedule, you are your own boss and can run your business the way you want, control your schedule, charge your own training rates and build a brand that truly represents YOUR unique approach to fitness.
Many people get their personal training certification and go straight to working at a commercial gym, which takes a good chunk of their commission. Starting at a commercial gym for a couple of years can be beneficial to gain experience training clients and developing your training technique. It can take some of the pressure off of you to find clients because the gym will typically feed you some clients. But over time, it can become draining to see how much of a cut the gym takes from each paycheck.
How much do personal trainers get paid per hour?
At a commercial gym, you can expect to make 30%-70% of the training session.
According to the US Bureau of Labor Statistics for Colorado in 2022, the median salary for employed 'fitness trainers' was $55,980, which is $26.91 per hour. The actual salary you make could be less or more depending on what gym you work in.
Another thing to keep in mind is that, depending on the gym, you may also be required to sell a certain amount of supplements each month. Which can get stressful if you don't hit those numbers each month!

Many trainers will then decide to take the leap out on their own and find a personal training gym like Rocky Mountain Flex to rent space from.
But while the idea of being self-employed sounds sexy, it also comes with its fair share of challenges. It requires hard work, dedication, organization and a solid game plan aka a business plan. So, let's go over the essential steps to help you start your business as an independent personal trainer.
When you are an independent trainer in Denver and are self-employed, you can determine your rates and control how much you make per hour. You get to keep most of the profit, outside of the cost of renting gym space and your yearly liability insurance fee.
One thing to keep in mind is that your rates will likely start out on the lower end, so for example, in Denver, you may charge $50-$65 per session, but as you gain more experience over time, you may be able to charge around $70-$120 per session. 
Your session rates will also depend on how much discount you give for training session packs. For example, you may offer a 5, 10 or 30-session count at a discounted rate, which will help you lock in clients for an extended period of time. You would charge your full rate without a discount when someone purchases a single training session. Because you are self-employed, you can decide how many clients you want to take in a day and what days you work, this may depend on when your clients are available.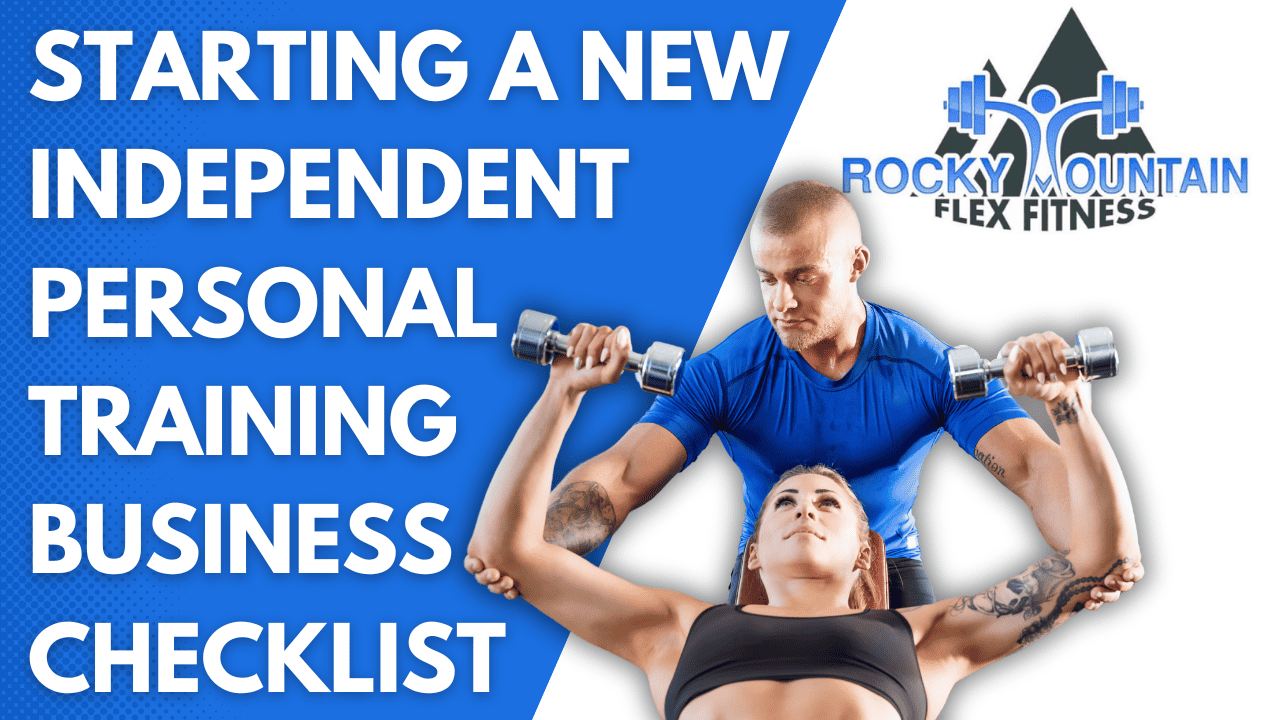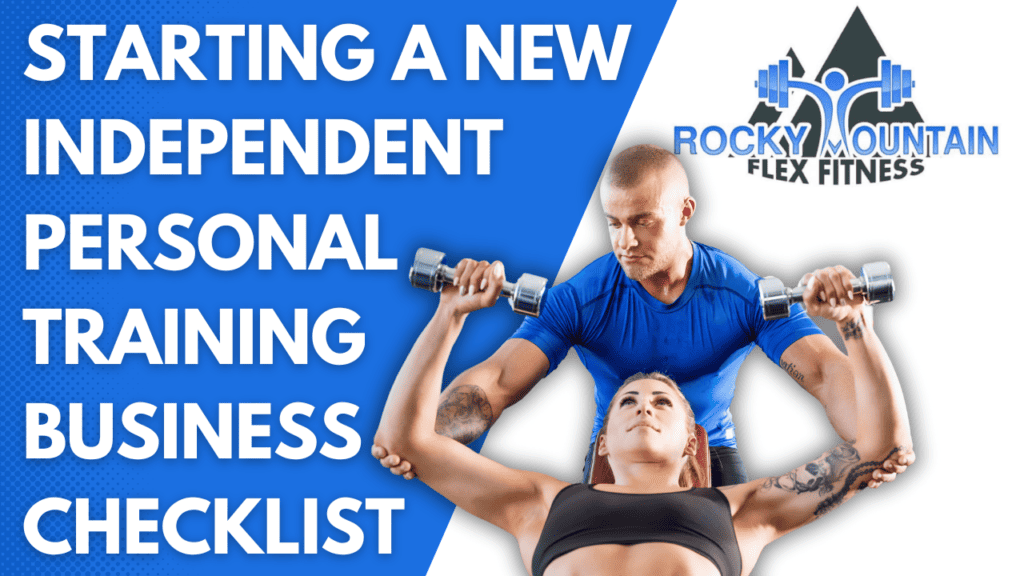 Starting a New Independent Personal Training Business Checklist:
Obtain a personal training certification (CPT)

– You can get this online from an accredited association such as the National Academy of Sports Medicine (

NASM

), the American Council on Exercise (

ACE

), the National Strength and Conditioning Association (

NSCA

), the International Sports Sciences Association (

ISSA

) and the American College of Sports Medicine (

ACSM

).





Additionally, you will need to renew your certification with continuing education credits every two years. These recertification

courses

are usually around 20 hours to complete. This is a great time to learn a new skill like nutrition coaching or get specialized in corrective exercise, group training, weight loss, performance enhancement and more to add to your CPT.




Get a CPR certification

– This can be obtained online or locally. You will also have to re-certify every two years.




Sign up for liability insurance – This will protect you if a client gets injured while training with you from improper instruction, injury from a recommended exercise or program, client dissatisfaction with training services, or a post-exercise injury from overtraining. Gyms will require this for you to use their facility.


Conduct market research –

This research will help you understand who your competition is and what training rates people are charging in your area. Keep in mind that you may be able to charge a higher rate in downtown Denver than you could out farther in the suburbs, but again, this is where your research will come into play.




Choose a personal training space in a great location

– Find a gym, such as

RMFF gym in Denver

, where you can rent space to train your clients. You will pay a monthly fee to the gym and your clients will join the gym as members. If you are already established with clients in the Denver area, you will ideally want a location that is central to most of them. If a location is completely out of the way from where they work or live, you may start losing clients and need to rebuild your client base. 


Determine pricing and service packages –

Decide if you want to offer 1-on-1 training, partner training or semi-private training (a group of 2-4 people), then price your single and package sessions according to your market.




Implement marketing and advertising strategies –

This may be tricky when you are just starting out, but you can utilize a service such as

Bark

, the

Nextdoor app

, Facebook groups, social media, blogging, Google ads and newspaper ads. Find what method works for you and your budget.




Build a website and start a social media account –

This doesn't have to be complicated, you can easily build a website on a hosting platform like Square Space, and you can start a new fitness page on Instagram, Facebook or TikTok. Here you can advertise your services and showcase client progress and testimonials. Make sure your contact information is easy to find so potential clients can reach out to you!




Build a client base through networking and referrals

– You may want to join business networking groups in your area and create referral networks with other practitioners nearby, such as chiropractors, doctors, PTs, nutritionists, and health coaches. With your current clients, you can implement a referral incentive by offering them a free training session or an Amazon gift card for referring their friends, family and co-workers to you.




Focus on client satisfaction and retention –

Go above and beyond with your clients, check in with them between sessions, and frequently ask them how they are enjoying training. You can take their feedback and make improvements in the way you train them to keep them happy.




Continuously educate yourself and craft your skill – This goes beyond your ongoing certification renewal every two years. You should always be learning and growing! Stay on top of training techniques and general nutrition strategies that may help your clients.


Don't give up!

Building a client base in your new personal training business takes time and will be a slow process, so be patient and persevere. Set realistic expectations because, just like with any new business, the first six months to a year (or more) will be tough, but having the freedom and flexibility to control your time, schedule and income will be worth it!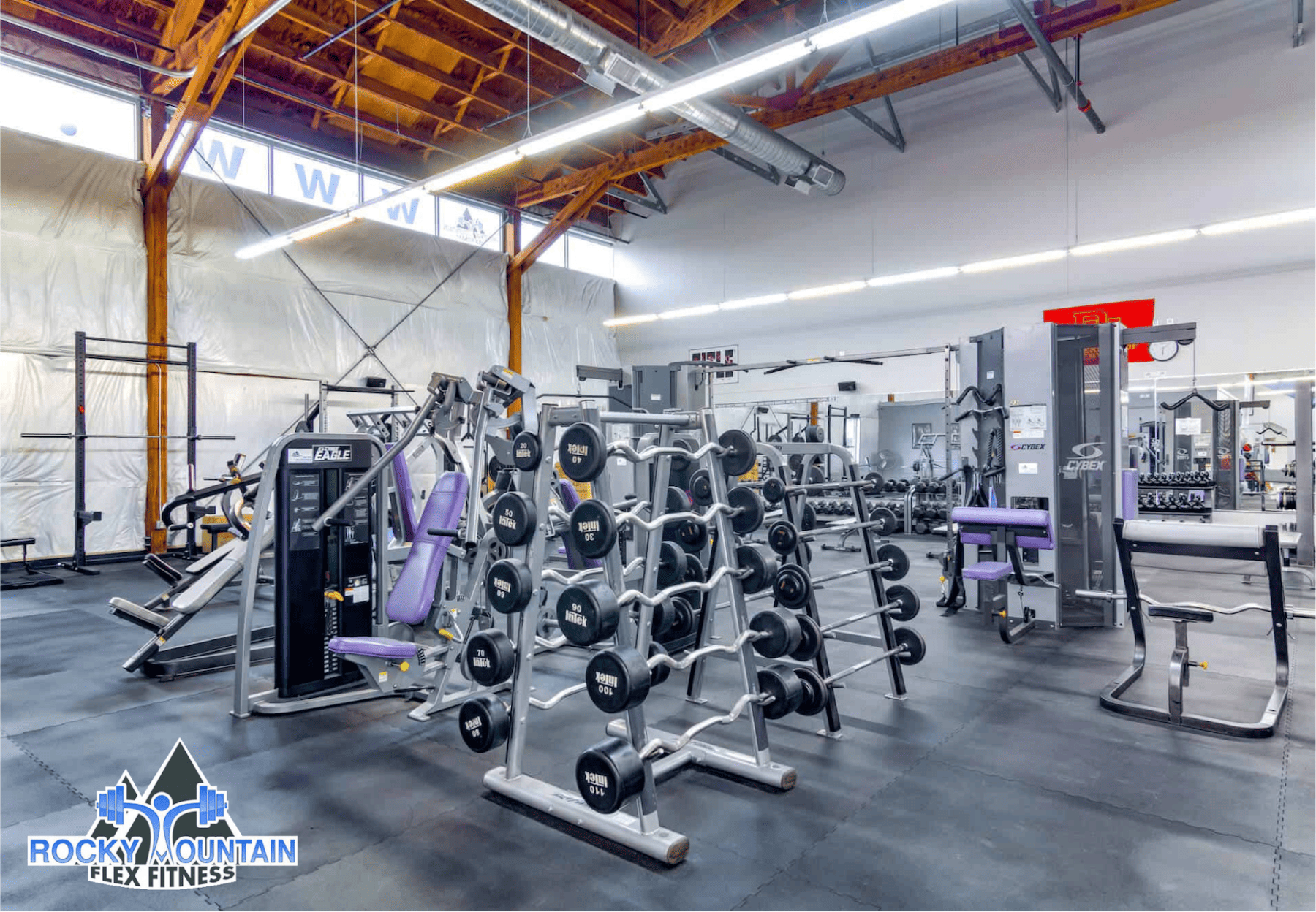 If you're passionate about fitness and helping others achieve their goals and dream of a career where you can be your own boss, then becoming a self-employed personal trainer might just be the perfect path for you.
At Rocky Mountain Flex Fitness, we help personal trainers who are looking to build their business by providing a gym rental space for their clients. It doesn't matter if you are just getting started as a trainer or are an established personal trainer with tons of clients. We offer competitive tiered rates that will get you started and allow you to grow as a trainer and build your own business in a premier training facility with a great community that your clients will love.
We also give your clients a discount on their monthly membership dues as long as they are currently training with you!
We have been a proud independent personal training gym in Denver since 2015, and invite you to schedule a tour today to see if our space is a good fit for your business! Click the button below to learn more and schedule a tour of the gym.