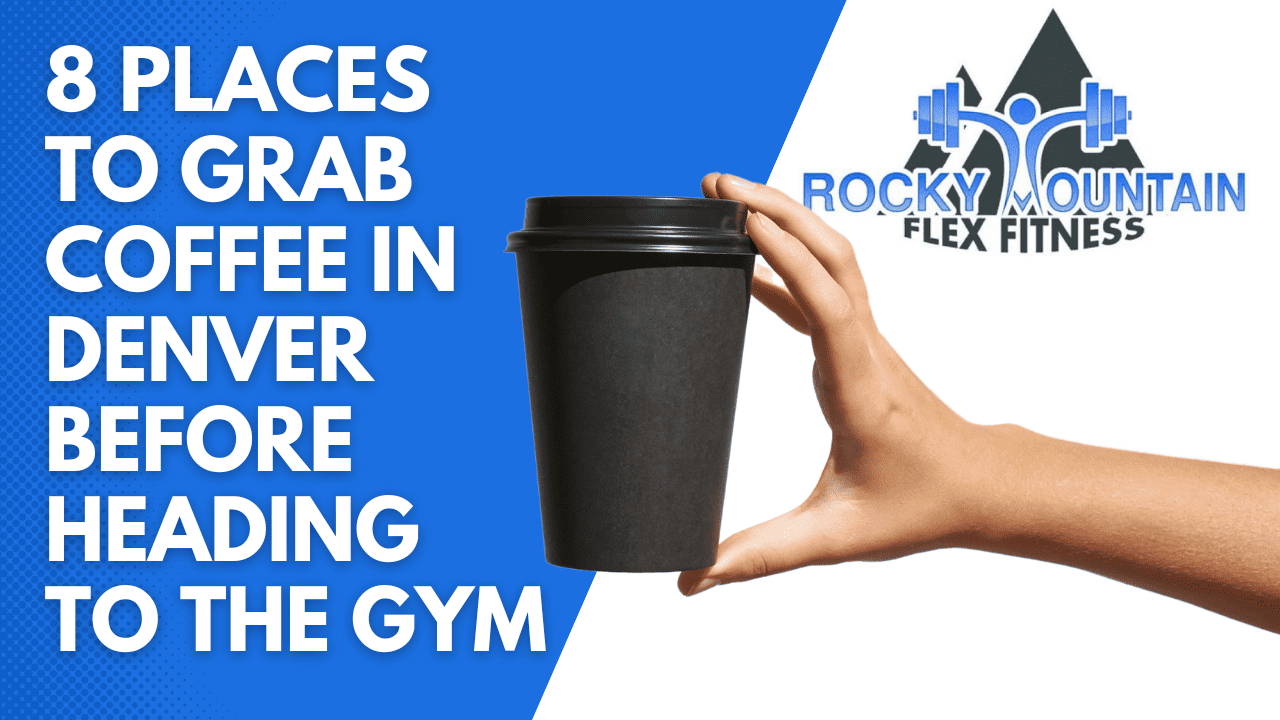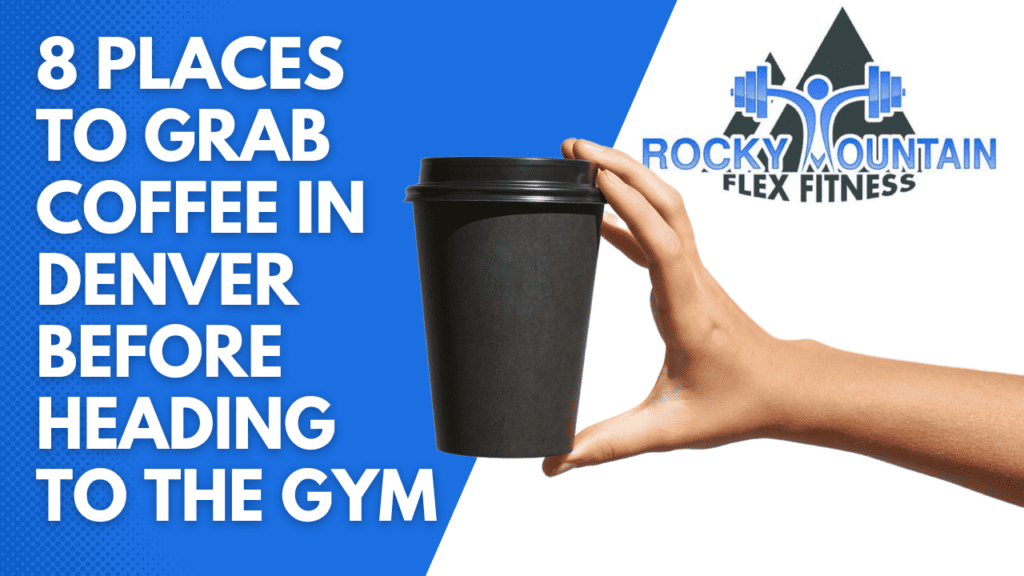 Are you in search of the perfect caffeine boost before hitting the gym in Denver? Look no further! We've curated a list of eight amazing coffee shops located conveniently in some of the popular Denver neighborhoods that you may pass through on your way to Rocky Mountain Flex Fitness.
One of the things we love about the location of Rocky Mountain Flex Fitness is that it's conveniently located in the Baker neighborhood that borders Lincoln Park, Washington Park, Speer, Overland and Capital Hill. The gym is also a short trip up 1st Avenue to South Broadway, the heart of the SoBo district, where you'll find shopping, restaurants, bars and a couple of coffee shops that we have scoped out for you!
Start your day with a revitalizing cup of Joe from these local gems and you'll be ready to crush your workout. Let's explore these coffee havens that will help fuel your workout!
Kickstart your day in style at Middle State Coffee, just a couple blocks from the gym at 212 N. Santa Fe Dr. in Denver. This trendy coffee joint offers a unique selection of beans sourced from around the world. Their dedication to quality and craftsmanship shines through in every sip. Savor their expertly brewed coffee and let the robust flavors awaken your senses. Middle State Coffee is the perfect spot to indulge in your caffeine fix while heading to the gym. Opens at 7am daily.
Immerse yourself in the rich flavors and vibrant culture of Tonantzin Casa de Café. Situated at 910 N. Santa Fe Dr., Unit 6, this café combines an artful flair of the Santa Fe Art District and great music, with a diverse menu of coffee delights. From classic espresso to unique Latin American-inspired brews, Tonantzin Casa de Café offers a journey of flavors that will elevate your pre-workout ritual. Experience the fusion of coffee and culture, setting the perfect tone for an energized gym session. They open at 8am on weekdays and 9am on weekends.
Located at 853 E. Ohio Ave., about an 8 minute drive from the gym, Wash Perk is a neighborhood favorite that understands the importance of a great cup of coffee before a workout. This charming, iconic café is nestled in the Wash Park (Washington Park) neighborhood, making it a convenient stop on your way to the gym. Whether you prefer a bold espresso or a creamy latte, Wash Perk has you covered. Enjoy their beautiful location, welcoming atmosphere and friendly staff as you prepare to tackle your fitness goals. Opens at 6:30am daily.
If you find yourself near the Golden Triangle neighborhood, be sure to visit Rosebud Cafe Denver. Located at 90 Pennsylvania St., about a 5 minute drive from the gym. This cozy café offers a serene retreat where you can recharge before hitting the gym. With their carefully crafted coffee creations and delightful dishes such as bagel and lox (if you need a carb and protein fix), Rosebud Cafe Denver provides the perfect combination of indulgence and energy. Treat yourself to a moment of tranquility in their sunny, cozy space and prepare for an invigorating workout ahead. They open at 7:30am Monday-Friday and 8am on the weekend.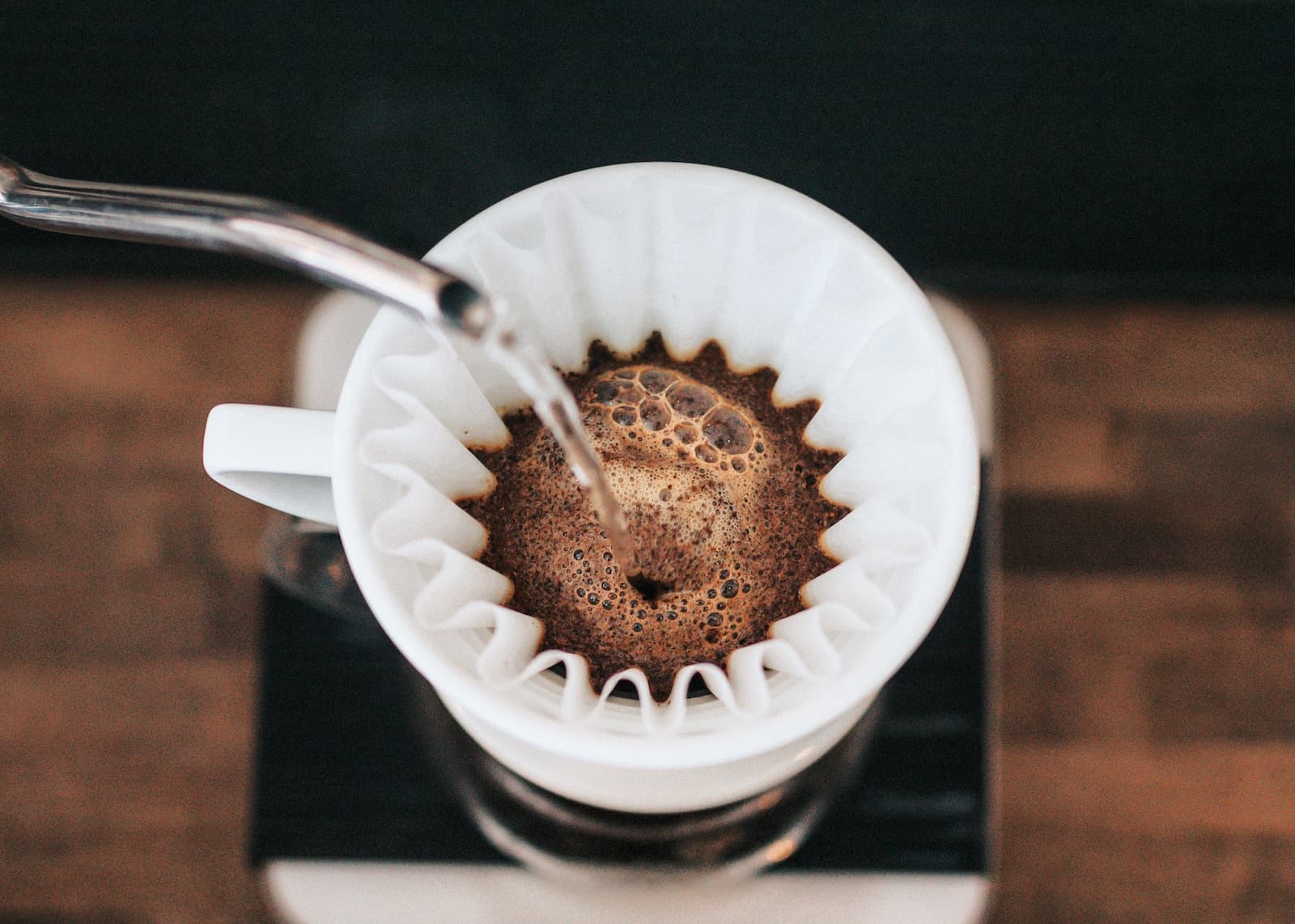 In the Baker neighborhood, just under a 5 minute drive from the gym, you'll discover the bright, plant-filled atmosphere of Metropolis. Located at 1 S. Broadway, Metropolis is not your typical coffee shop, it also has a unique history as the location was once a jewelry store, and the large safes still occupy the back hallway. This spot is a hub of creativity and collaboration, where local artists and coffee enthusiasts come together. Indulge in their unique blends made with Herkimer Coffee of Seattle, WA. The coffee here will fuel not only your body but also your creativity on your way to the gym. They open at 7am Monday-Saturday and 8am on Sunday.
Located at 305 W. 1st Ave., Denver, CO 80223, about a 2 minute drive from the gym. This inviting coffee spot combines a warm community atmosphere with exceptional coffee craftsmanship. Queen City Collective Coffee takes pride in sourcing the finest beans and creating a spacious, sunny environment that fosters connection and conversation. While you enjoy your drink, take a moment to immerse yourself in the welcoming ambiance, where locals and coffee enthusiasts gather to share stories and forge connections. This coffee shop offers not only a delightful pre-gym caffeine fix but also a haven where you can unwind, recharge, and connect with fellow Denverites. They even have a walk-up-to-go window and an app where you can order coffee ahead if you're eager to get to the gym. Opens at 6:30am daily.
The Bardo Coffee House is tucked away at 238 S. Broadway. This hidden gem beckons both morning enthusiasts and night owls with its irresistible charm. What sets this coffee shop apart is its harmonious blend of extended hours and a classic coffee shop vibe. While most coffee shops close their doors as the sun sets, The Bardo Coffee House also embraces the nocturnal spirit, allowing you to indulge in their exceptional brews until midnight, although we don't recommend you caffeinate that late ;). The coffee at this shop is sourced from responsible and local vendors, and all of the energy used there is 100% renewable wind power. So, venture to South Broadway, get lost in the alluring aroma and let their impeccable brews invigorate your senses. Embrace the unique experience of this coffee haven and let it set the stage for an unforgettable pre-workout ritual. Opens at 6am.
As you hit these coffee shops, just remember to resist the allure of delectable pastry treats along the way. Stay focused on your fitness goals and get a jumpstart on your day with a rewarding workout session!
Also as an added benefit, caffeine, when consumed before a workout, can potentially provide a helpful boost of energy, focus, and endurance to help you achieve your fitness goals. Plus, the average American coffee drinker drinks just over 3 cups per day, so why not start off your day at one of these trendy coffee shops before hitting the gym? At Rocky Mountain Flex Fitness, we have a state of the art fitness facility and offer classes, personal training and also have an in-house PT. 
Stay strong, determined, and conquer your fitness goals with unwavering determination!
If you are not yet a gym member of RMFlex and looking for a gym in Denver to call "home", sign up for our 7-Day trial pass to come check out our facility.